Licensed, bonded & insured
Pool Equipment Repair Services
Radiance Pool Cleaning & Repairs
We'll inspect, estimate, and repair your equipment quickly and professionally.
Expert Pool Equipment Repairs by Radiance Pools
At Radiance Pools, we understand that a well-functioning pool is the heart of your outdoor oasis. Our commitment to providing exceptional pool equipment repair services shines through in every leak we seal, every plumbing issue we mend, every electrical glitch we resolve, and every part we replace.
With years of expertise and a passion for perfection, we're your trusted partner in restoring your pool's vitality and ensuring countless hours of aquatic enjoyment.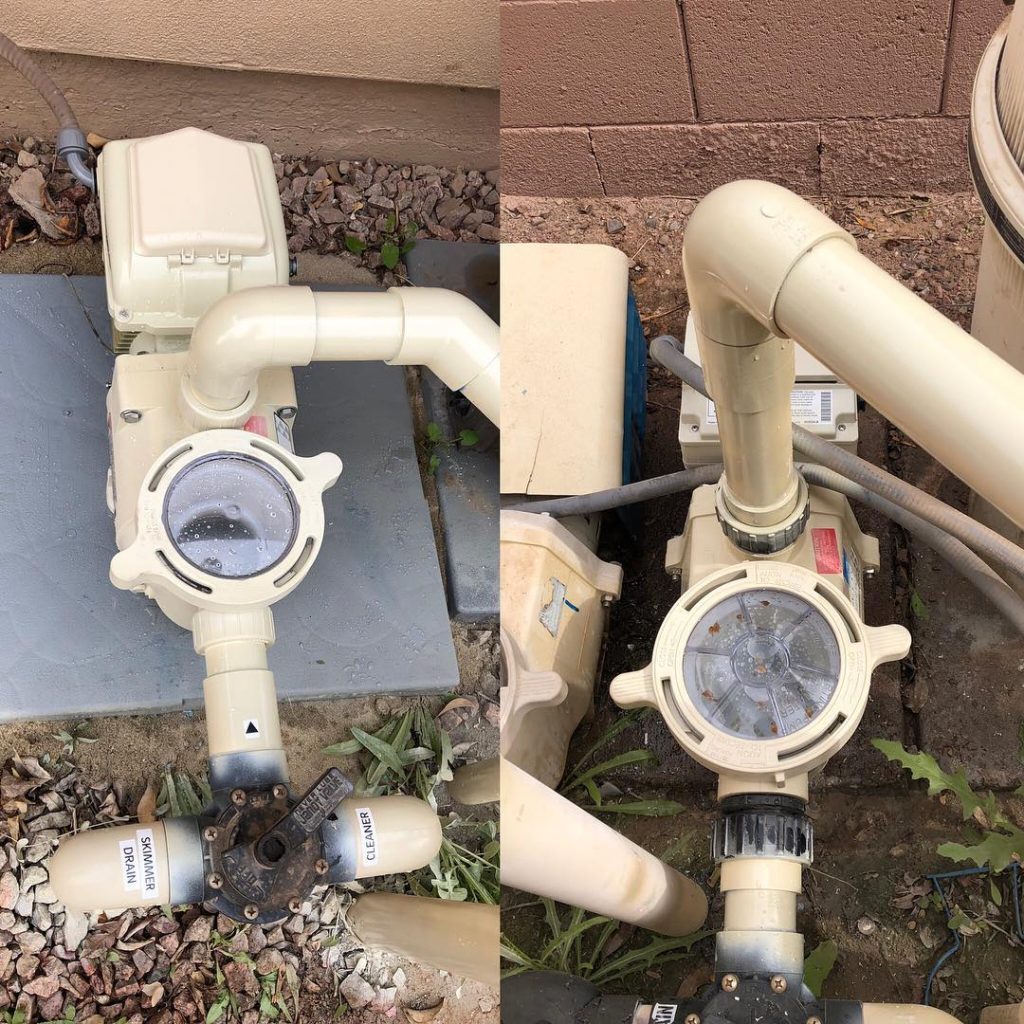 Our pool equipment repairs include:
Leak Repairs
A leak in your pool can be both frustrating and potentially damaging. Our skilled technicians specialize in diagnosing and rectifying leaks of all sizes. Whether it's a minor drip or a more intricate issue, we meticulously trace the source of the leak and apply our expertise to seal it effectively. We understand that leaks can compromise your pool's integrity and your peace of mind, which is why we prioritize prompt and accurate leak repairs.
Plumbing Solutions
A well-maintained plumbing system is crucial for a properly functioning pool. Our team is well-versed in plumbing intricacies, from unclogging lines to replacing faulty pipes. We tackle plumbing issues with precision, ensuring that water flows smoothly through your pool's circulation system. Trust us to handle your plumbing concerns, so you can enjoy your pool without disruptions.
Electrical Expertise
Pool electrical systems demand specialized knowledge to ensure safety and functionality. Our certified electricians are adept at diagnosing and resolving electrical issues, whether it's related to pool pumps, lighting, or automation controls. We follow industry best practices to provide solutions that keep your pool's electrical components in prime condition, enhancing both usability and safety.
Replacement Parts
A faulty part can disrupt your pool's performance and your enjoyment. Radiance Pools is well-equipped to replace damaged or worn-out parts with high-quality replacements, restoring your pool's efficiency and reliability. From pumps and filters to heaters and automation components, we source and install parts that meet the highest standards, ensuring lasting results.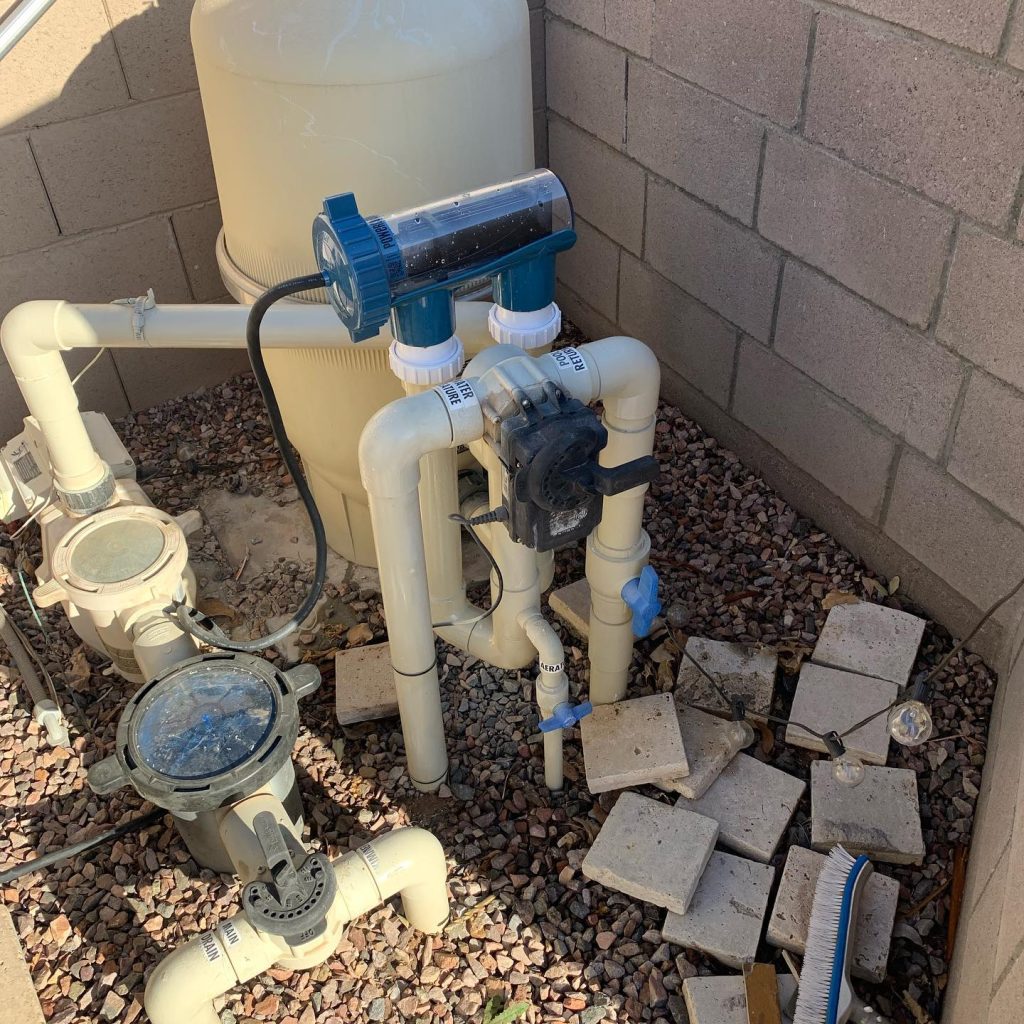 Popular Swimming Pool Equipment Manufacturers
Hayward Pool Products: Known for a wide range of pool equipment, including pumps, filters, and heaters.
Pentair: Specializes in pool and spa equipment, including energy-efficient pumps and advanced filtration systems.
Zodiac Pool Systems: Makers of various pool equipment, most notably automatic pool cleaners under brands like Polaris and Baracuda.
Jandy: A brand under Zodiac, Jandy offers high-quality pumps, filters, heaters, and other pool and spa equipment.
Intex: Known for above-ground pools and related accessories, including pumps and filters.
Sta-Rite: A Pentair brand that offers high-quality pumps, heaters, and filtration systems.
Raypak: Specializes in pool and spa heaters, including gas and electric models.
AstralPool: Offers a wide range of products, including pumps, filters, and pool automation systems.
Waterco: Known for filtration systems, pumps, and other pool and spa equipment.
Blue Haven: Primarily a pool builder but also offers a range of pool equipment and accessories.
Polaris: Famous for its range of automatic pool cleaners.
Caretaker: Specializes in in-floor cleaning systems.
A & A Manufacturing: Known for innovative pool cleaning solutions.
Waterway: Provides pumps, filters, and other pool equipment.
Paramount Pool Products: Offers a wide range of pool cleaning and maintenance products.
We service South-Eastern Phoenix, including:
South Phoenix
Tempe
Mesa
Gilbert
Chandler
Ahwatukee
Queen Creek
San Tan Valley