About us
Meet Kyle Bernard, the Man Behind Radiance Pools.
Originally from Milwaukee, Kyle moved to Arizona in 2011. Armed with a background in business management and a natural knack for mechanics, he spotted an opportunity in the pool industry.
In 2013, Kyle took a leap of faith and started Radiance Pools with just 28 clients. Today, Radiance Pools proudly serves 200 customers and counting, all gained mainly through word of mouth.
The Philosophy
At Radiance Pools, communication is our cornerstone. We believe it sets us apart in an industry often lacking in transparency and responsiveness.
Our client communication is so effective, we've even built it into our business model through the use of an app that logs weekly service details, for both us and you.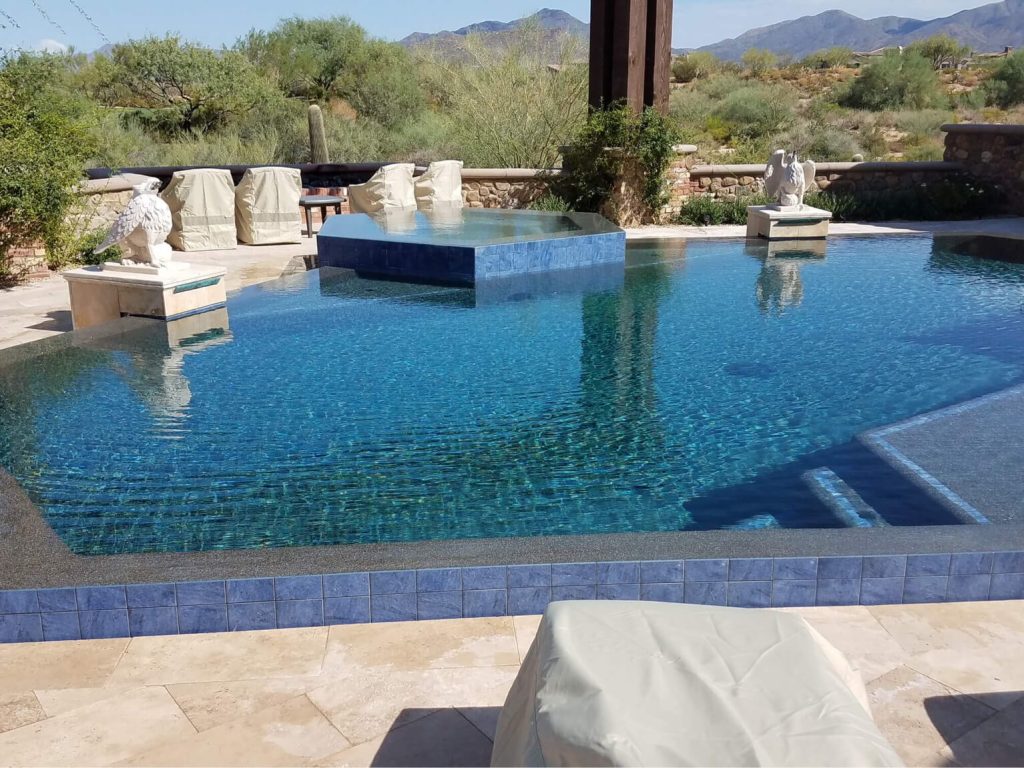 Our Services
Weekly Service: From brushing and skimming to balancing chemicals, we've got your pool maintenance covered.
Equipment Repairs: Pumps, filters, lights, heaters—you name it, we fix it.
Consultation: Looking for something more specialized? We partner with trusted businesses for pool builds and remodels.
What Sets Us Apart
Effective Communication: No question or concern falls on deaf ears.
Transparent Billing: Say goodbye to surprise bills.
Personable Technicians: Our techs are not just skilled, but also people you'll enjoy having in your backyard.
Our City, Our Home
Kyle loves the clean, well-organized streets of the city. The only gripe? The medley of driving styles from all around the country converging on our roads.