Licensed, bonded & insured
Pool Equipment Installation Services
Get your pool up and running quickly and worry-free!
Elevate Your Pool Experience with Radiance Pool's New Equipment Installs
Discover a new level of pool perfection with Radiance Pool's expert new equipment installation services. Our dedicated team is committed to transforming your pool into a haven of luxury and functionality.
From cutting-edge pumps to state-of-the-art automation systems, we bring you a comprehensive range of services that redefine pool excellence.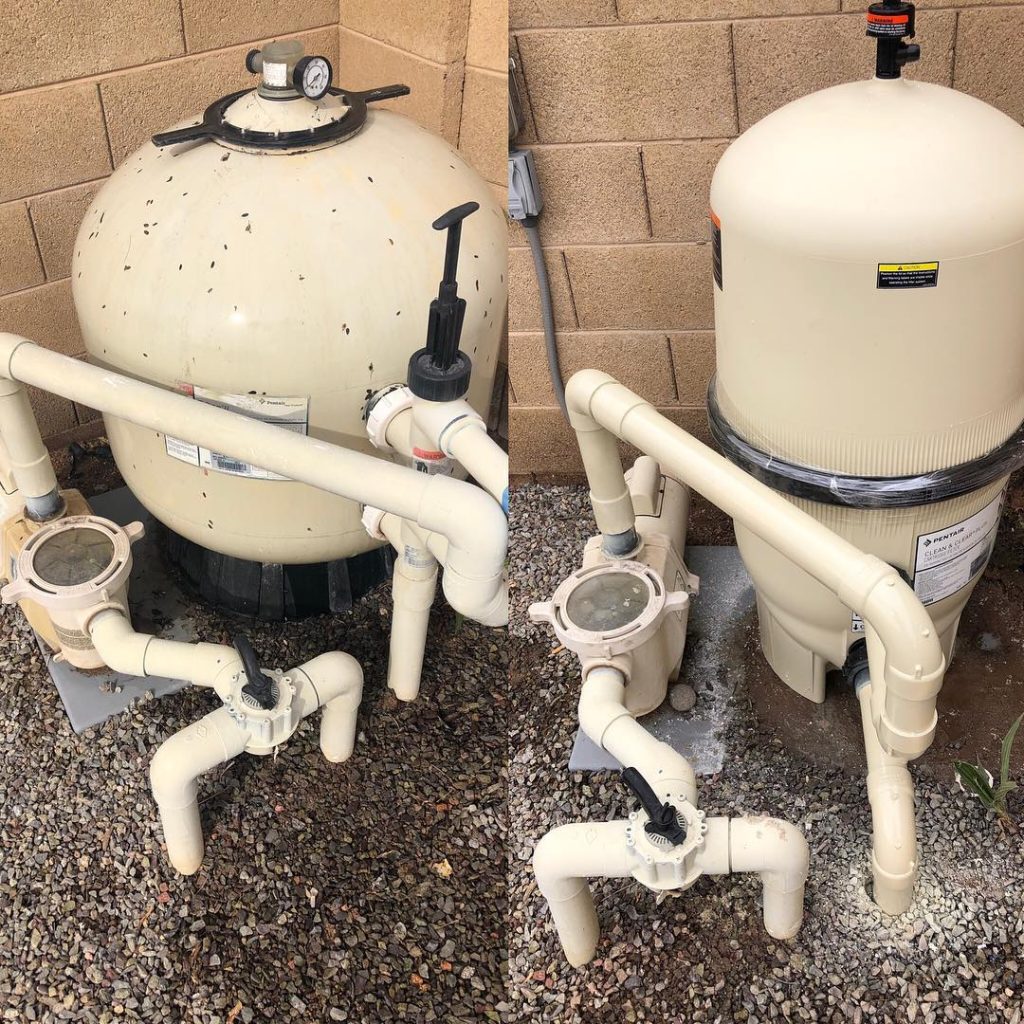 Our new equipment installation services include:
Pumps (Wet Housings and Motors)
Experience efficient water circulation and pristine filtration with our premium pump installations. Our expertise covers both wet housings and motors, ensuring your pool's heart beats with precision.
Filters (DE/Cartridge/Sand)
Immerse yourself in water clarity with our top-tier filter installations. Whether it's Diatomaceous Earth (DE), Cartridge, or Sand filters, we tailor our installations to your pool's unique needs.
Salt Systems
Dive into the silky-smooth waters of a saltwater pool with our seamless salt system installations. Experience the benefits of reduced maintenance and enhanced water quality.
Heaters (Gas/Electric/Solar)
Extend your swimming season with our advanced heater installations. Choose from gas, electric, or solar options and enjoy year-round comfort in your pool.
Ozonators and Mineral Packs
Elevate water sanitation and quality with our ozonator and mineral pack installations. Embrace a more natural and effective approach to pool maintenance.
Automation (Pool Controls)
Command your pool with ease using our cutting-edge automation installations. Control pumps, lights, and more at your fingertips.
Pool and Spa Lights
Set the mood with our pool and spa light installations. Illuminate your aquatic oasis in a spectrum of colors to suit any ambiance.
Autofills
Maintain your pool's water level effortlessly with our autofill installations. Say farewell to manual water management.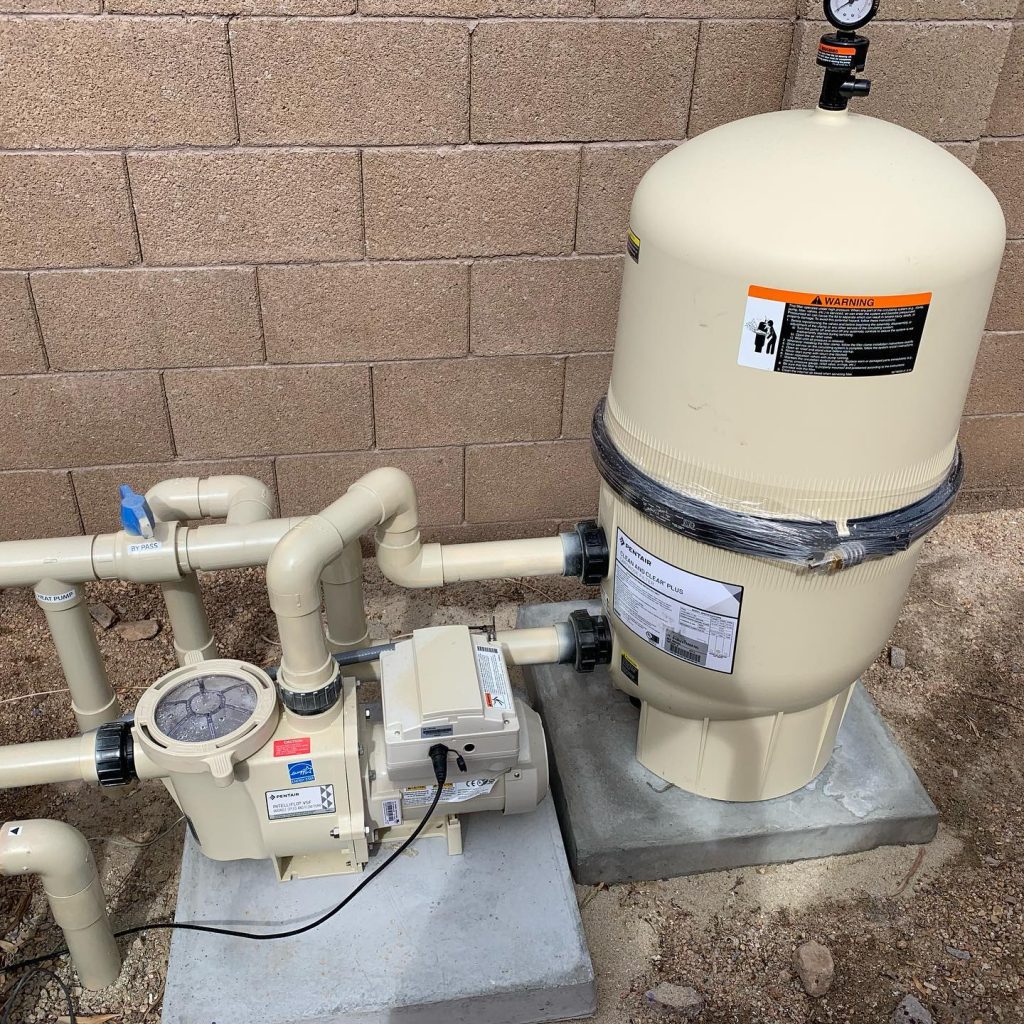 Pool Equipment Manufacturers We Can Install for Homeowners
Hayward Pool Products: Pumps, filters, heaters, and salt chlorinators.
Pentair: Energy-efficient pumps, filtration systems, and salt chlorination systems.
Zodiac Pool Systems: Automatic pool cleaners, saltwater chlorinators, and other equipment.
Jandy: Pumps, filters, heaters, and salt cells for saltwater pools.
Intex: Saltwater system pumps and filters suitable for above-ground pools.
Sta-Rite: High-quality pumps and filtration systems, including salt-compatible models.
Raypak: Heaters that are compatible with saltwater pools.
AstralPool: Saltwater-compatible pumps, filters, and automation systems.
Waterco: Saltwater-compatible filtration systems and pumps.
Blue Haven: Equipment and accessories, including saltwater-compatible options.
Polaris: Automatic pool cleaners suitable for saltwater pools.
Caretaker: In-floor cleaning systems compatible with saltwater pools.
A & A Manufacturing: Cleaning solutions that work with saltwater systems.
Waterway: Pumps and filters suitable for saltwater pools.
Paramount Pool Products: Saltwater-compatible cleaning and maintenance products.
We service South-Eastern Phoenix, including:
South Phoenix
Tempe
Mesa
Gilbert
Chandler
Ahwatukee
Queen Creek
San Tan Valley